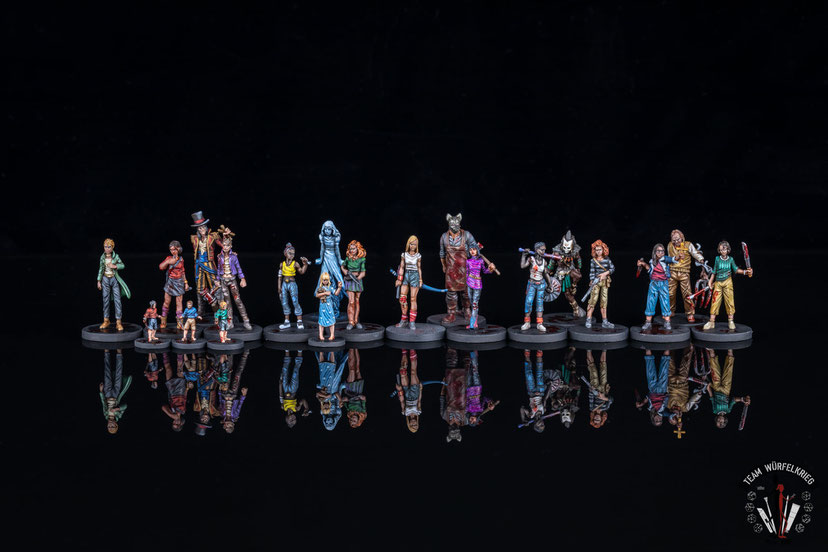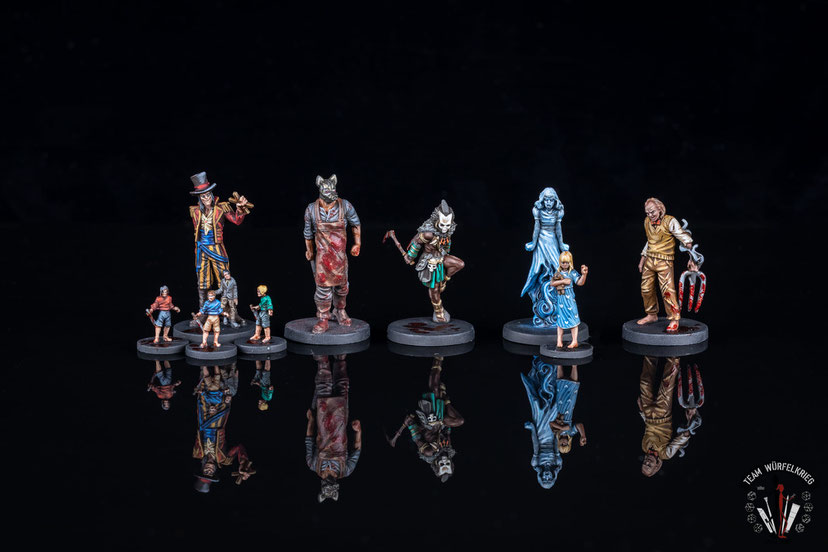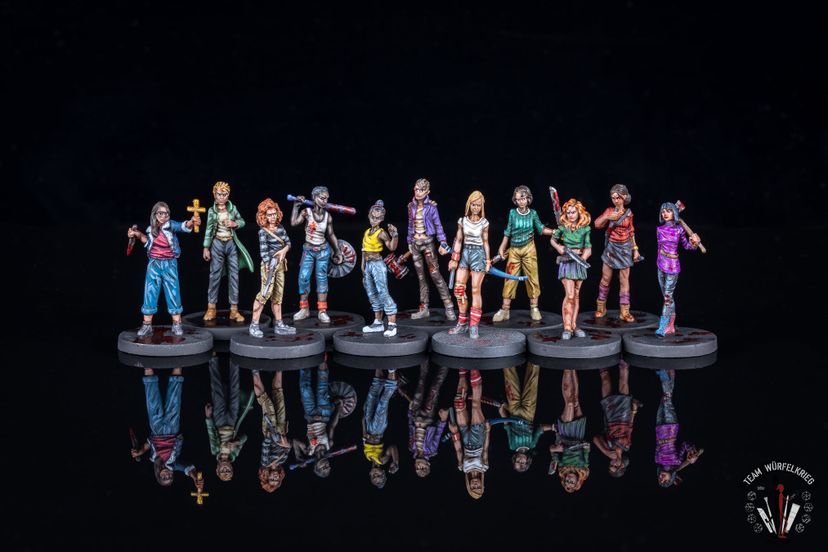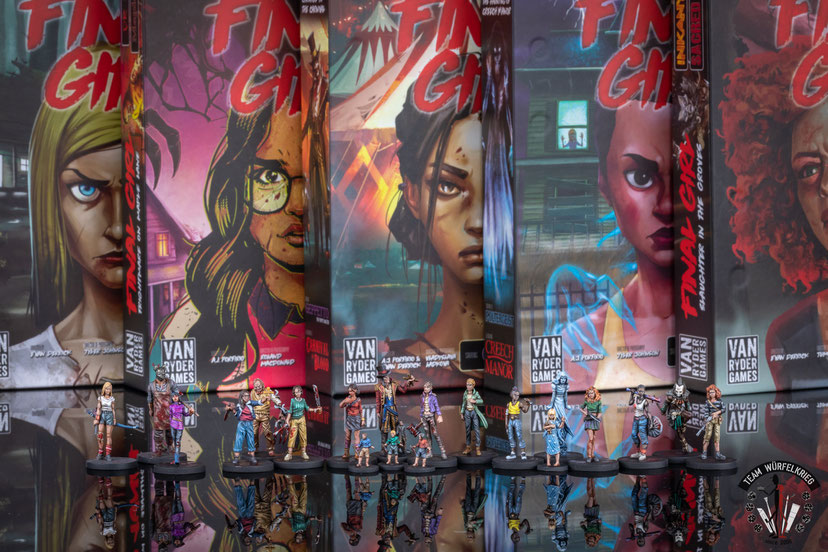 🇩🇪 "Final Girl" - Challenge geschafft! 💪
Wir haben uns selber die Bedingung auferlegt, alle Miniaturen der Season 1 zu bemalen, bevor wir bei der neuesten Kickstarter-Kampagne  "Final Girl Season 2" von Van Ryder Games mitmachen. Kurz vor Ende haben wir es geschafft und die Final Girls und ihre potenziellen Killer sind pünktlich fertig geworden!
Bei dem Spiel handelt es sich um ein Solo-Boardgame zum Thema Teenie-Slasher-Horrorfilme. Wenn euch das interessiert, können wir es bald genauer vorstellen. 🔪 
🇬🇧 "Final Girl" - Challenge done! 💪
We set ourselves the condition to paint all the Season 1 miniatures before joining the latest Kickstarter campaign "Final Girl Season 2" by Van Ryder Games. We made it just before the end and the Final Girls and their potential killers finished on time!
The game is a solo boardgame based on the theme of teen slasher horror movies. If you are interested in it, we can tell you more about it soon. 🔪
Final Girl Boardgame, miniatures from Van Ryder Games.